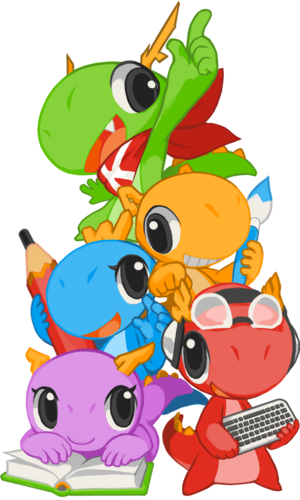 As mentioned last week, I am still looking for a super awesome team lead for a super amazing project involving KDE and Snaps. Time is running out and well the KDE world will be a better a better place if this project goes through! I would like to clarify, this is a paid position! A current KDE developer would be ideal as it is a small team so your time will be split managing and coding alike. If you or anyone you know might be interested please contact me ASAP!
On to snappy things I have achieved this week:
Most 23.04.3 is done, I am just testing them now. New applications: kmymoney ( Thanks Carlos! ), kde-dev-utils, and kxstitch ( Thanks Jeremy! )
With that said, I have seen on the internets –candidate channel apps being promoted. Please use this channel with utmost care as they are being tested and could quite possibly be very broken!
Still working on some QML issues with kirigami platform not found.
I have begun the launchpad build issues journey and have been kindly pointed to using snap recipes on launchpad so we aren't doing public uploads which creates temporary recipes to build and cannot be bumped priority wise. So I have sent the request into the kde-devel arena to revisit having per repository snapcraft files ( rejected in the past ) as they do with flatpak files. So far I am getting positive feedback and hopefully this will go through. Once it does I can move forward with fully automating application new releases. Hooray!
This week I jumped into the xdg-desktop-portals rabbithole while working on https://bugs.kde.org/show_bug.cgi?id=473003 for neochat. After fixing it with adding plug password-manager-service I am told that auto-connect on that one is discouraged and the libsecret should work out of the box with portals. I found and joined just in time a snapcrafter google meet and we had a long conversation spitballing and testing our portal support. At least in Neon it appears to be broken. I now have some things to do and test to see that we get this functional. Most of our online apps are affected. For now though – snap connect neochat:password-manager-service :password-manager-service does work. Auto-connect was rejected as it exposes to much. Understandable.
I have started a new thread on the KDE forums for users to ask any questions, or let me know of any issues you may have related to snaps here: https://discuss.kde.org/t/all-things-snaps-questions-concerns-praise/4033 come join the conversation!
In the snapcraft arena I have fixed my PR for the much needed qmake plugin! This should be merged and rolled out in the very near future!
I would like to continue my hard work on snap things regardless of the project going through. Unfortunately, to do so, I must ask for donations as life isn't free. I am working on self sufficiency but even that costs money to get started! KDE snaps are used by 1.7 million active devices! I do ask that if you use KDE snaps and find my work useful, or know someone that does, to please consider donating to keep my momentum going. There is still much work to be done with Qt6 rolling out. I would like to work on the KDE Plasma snap and KDE PIM suite of apps ( I have started on this ).
Even if you can't help, please share! Thank you for your consideration! I have a new donation form for anyone that doesn't like gofundme here:
Gofund me: