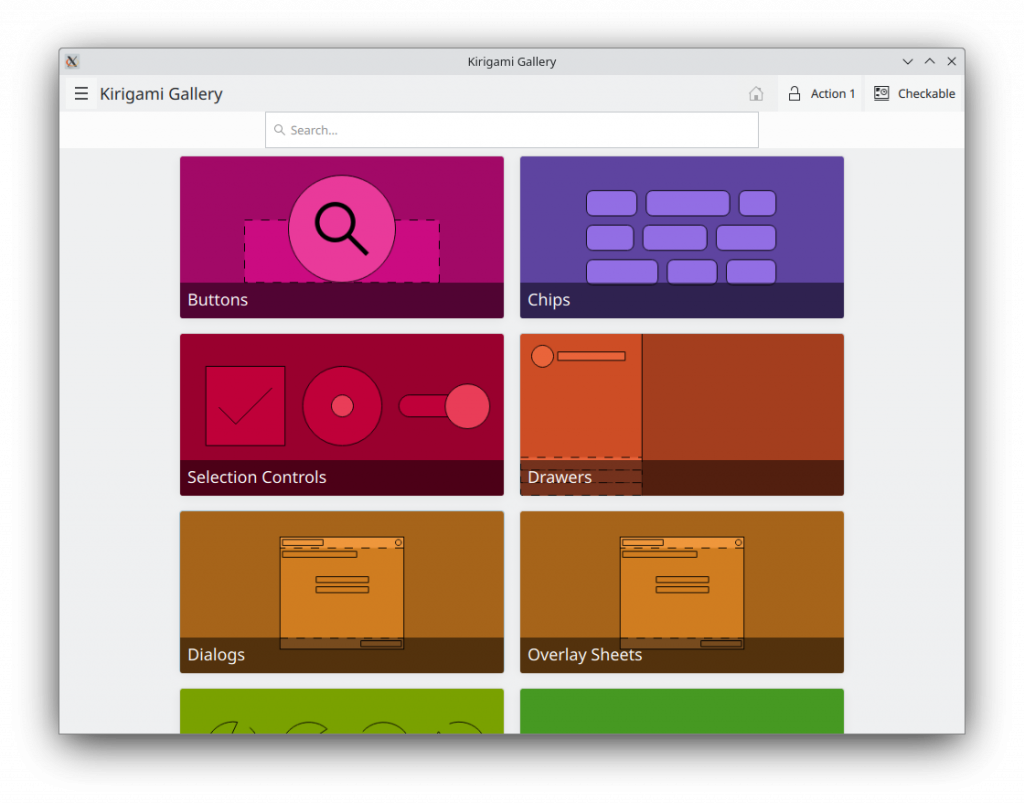 Now that all the planets are fixed, please see what you missed here!
/https://www.scarlettgatelymoore.dev/kde-a-day-in-the-life-the-kde-snapcrafter-part-2/
EXTREMELY IMPORTANT: I am still looking for a super awesome team lead for a super amazing project involving KDE and Snaps. Time is running out and well the KDE world will be a better a better place if this project goes through! I would like to clarify, this is a paid position! A current KDE developer would be ideal as it is a small team so your time will be split managing and coding alike. If you or anyone you know might be interested please contact me ASAP!
Lots of news on the snap front 23.04.3 is now complete with new snaps! I know, just in time for 23.08.0. I have fixed some major issues in this release, 23.08 should go much quicker. Even quicker if my per repo snapcraft files gets approved!
kirigami-gallery
Itinerary
We have more PIM snaps, however I am waiting for reserved name approvals from the snap store.
I was approached to decouple qt and frameworks sdk snaps and I have agreed for the fact that security updates are near impossible when new versions are released. Conversation here:
https://forum.snapcraft.io/t/proposal-for-changes-to-kde-content-snap-and-extension
I have started qt5 here https://github.com/ScarlettGatelyMoore/qt-5-15-10-snap
And some exciting news – I have started the KF6 content pack! I am doing like above and I am using the qt6 content pack Jarred Wilson has made. This is a requirement to start the plasma snap. Progress can be tracked here: https://github.com/ScarlettGatelyMoore/kf6-snap
I am still have on on going request for snapcraft files in their respective repositories. While defending my request I have tested some options. Snapcraft files in the repository does allow for proper snap recipes in launchpad by mirroring the repo in launchpad -> create snap recipe. I created a recipe based on stable branch and it created and published the snap as expected.
After being pointed to the flatpak workflow I discovered snaps has a similiar store feature with github, however I will need to create a github repo for each snap, which is tempting. I want to avoid duplication of snapcraft files, but I guess this is what they do for flatpak? I never received an answer.
Snapcraft: Some more tidying of the qmake plugin and resolved some review conversations.
Debian!
I am back to getting things in Debian proper, starting with the golang packages I was working on for bubble-gum a cool console beautification application. As each one passes through NEW I will keep uploading. I will be checking in with the qt-kde team to see what needs doing. I am looking into seeing if openvoices is still a viable replacement for mycroft, hopefully all that work isn't wasted time.
And finally, I do hate having to ask, but as we quickly approach September, I have not come close to enough to pay my pesky bills, required to have a place to live and eat! I am seeking employment as a backup if my amazing project falls through. I tried to enable ads, but that broke my planet feeds, I can't have that! So without further ado… Anything helps! Also please share! Thanks for your consideration.