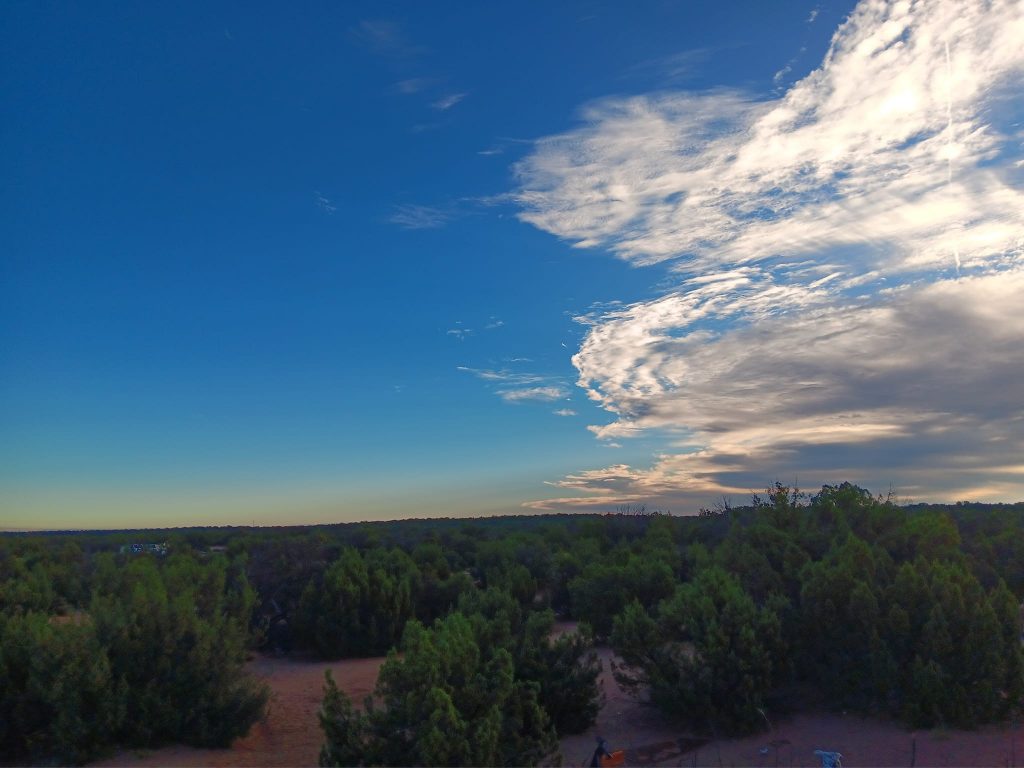 We are homesteaders! How did we end up here? We forced out of the city life due to the housing market skyrocketing in Phoenix, Az due to COVID and we simply couldn't afford even a small apartment. We were offered an opportunity to acquire a plot of land to stay on in Northern Arizona. So we loaded up our things and began our new journey. It was quite a learning curve, but we have learned the in's and out's of solar power, and living off the land. We have adopted some furbabies along the way and can't squeeze them all into the confinement of city life, so we are here to stay!
My passion remains in open source software. I contribute to many projects, with my focus on getting software packaged and distributed to users. I also contribute to making sure software is tested and automate deployment through continuous integration systems and other important DevOps tasks. While most of my packaging has been done in Debian/Ubuntu and derivatives, I have spent the last year bringing KDE applications to the Ubuntu Snap store and I maintain the kde-neon extension in snapcraft. I am a Debian Developer as well as Kubuntu / KDE Neon. I am open to sponsored/contract or full time employment, the only catch is I require remote only. I am good at what I do and I am a very quick learner and self driven. Please give me a chance and you will see! If you have a project that needs packaging and can spare a donation, please use the project request form. If you benefit from any of my current work and can spare donation, anything helps, please use the donation form.
Off-grid Homesteading Open Source Evangelist!
Ok, so I am still working out my tagline. But below I would like to further detail my lifestyle in case it is affecting my profile. First off, our fur-babies, we love all of them ( 13 dogs and 7 cats) and couldn't imagine life without them! We live life much the same as anyone else, except our power is from solar and we have to haul water in. You never realize how much you rely on these simple things until you don't have it! We have come along way in our solar and water deprivation and can live comfortably now. This is because of all you ( my supporters and donations ) Thank you!
I would also like to point out we are not the typical anti-government yeehaws generally associated with off-grid homesteaders. Though nothing against them, to each its own. We have many pets and quite frankly have no desire for the city anymore. The food is making us sick, so we are working on growing our own! It has been a fun adventure and will continue to be!
We are working on having chickens ( fresh eggs! ) and much more.